Kagami Taiga is a fictional character from the manga and anime series Kuroko no Basuke. He is the ace of Seirin basketball school club. He is wearing the number 10. From all the player he is the only one who can match the Generation Miracles and he is the only one who reach the second stage of the zone.
---
He is hot-blooded and stupid but so innocent in the same time. Despite his height,
191 cm (6′ 3″), I sometime feel the need to protect him. You can't hate him, you just can't. His determination to kick the ass of all the Generation Miracle is really inspiring. He his is on the court he become really aggressive, like a tiger (roarrrr)
I liked him the first time he appear on-screen, in fact he was my favorite character of the show until Aomine appear (Aominecchi need to win somewhere)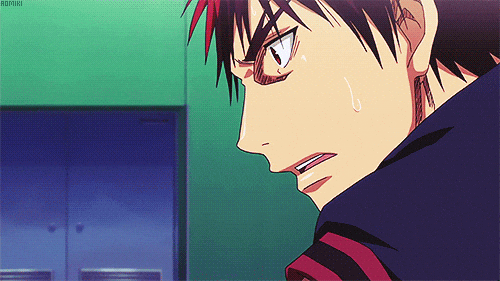 Thing he likes, basketball and eat, I'm pretty sure if he coud do both in the same times he would be on cloud nine, but if you add a dog he might run away…that big kitty is scare of dog.
I can't obviously end this post without some eyes candy