** Attention Contain Spoiler**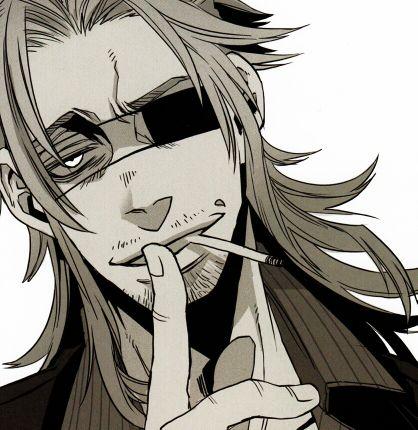 Worick Arcangelo is a fictional character from the anime and manga series Gangsta. He is a normal, not a twilight nor a superhuman normal, he is just a mere human being without any special abilities beside his incredible memory. Nicolas Brown and him work as handyman, but Worick also have an another side job which is being a gigolo.
---
Worick is…Worick, he might seem to have an extremely laid-back attitude, but behind his easy-going side he hide the guilt of his family murder. He didn't kill them, but Nicolas did in order to "protect" Worick from his abusive father. Worick is often hunt by nightmare from his past, hunt by what happen the day his father decide that his son didn't need his two eyes.
Even if he his not as skilled as Nico when come to fighting, I wouldn't want to be on his bad side, the guy have an incredible memory and remember everything that was said and thing he saw several years ago. That's why he have a neutral position, he know thing about the four group ruling Ergastulum.  If anything happen and he decide to drop his neutrality, thing will get really ugly (Oh! wait it's actually happening Miles lost his head)