Not gonna lie I didn't did watch a lot of Thriller and/or Psychological anime, I think I could count them on only one hand, therefore it wasn't really hard to find character for this prompt
The first got perfectly guess by heyitszel from ARCHI-ANIME (Yes again, she actually play the little game and try to guess my pick for each day, so get ready to see her name a lot XD)
Shinya Kogami from Psycho-Pass
Shinya is like anti-hero, while the hero will try to solve problem with the most reasonable way, Ko will do with even if he had to break some law.
Miyoshi from Joker Games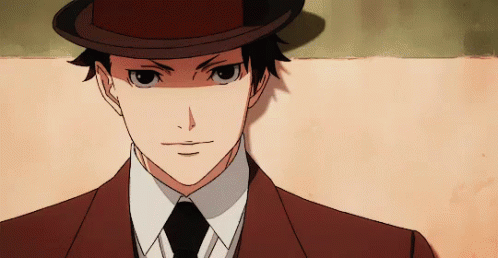 Arrogant, sarcastic, full of himself and mostly speaking in a condescending tone, that how I would describe him. That's probably why I liked him, I tend to like the jerk one.