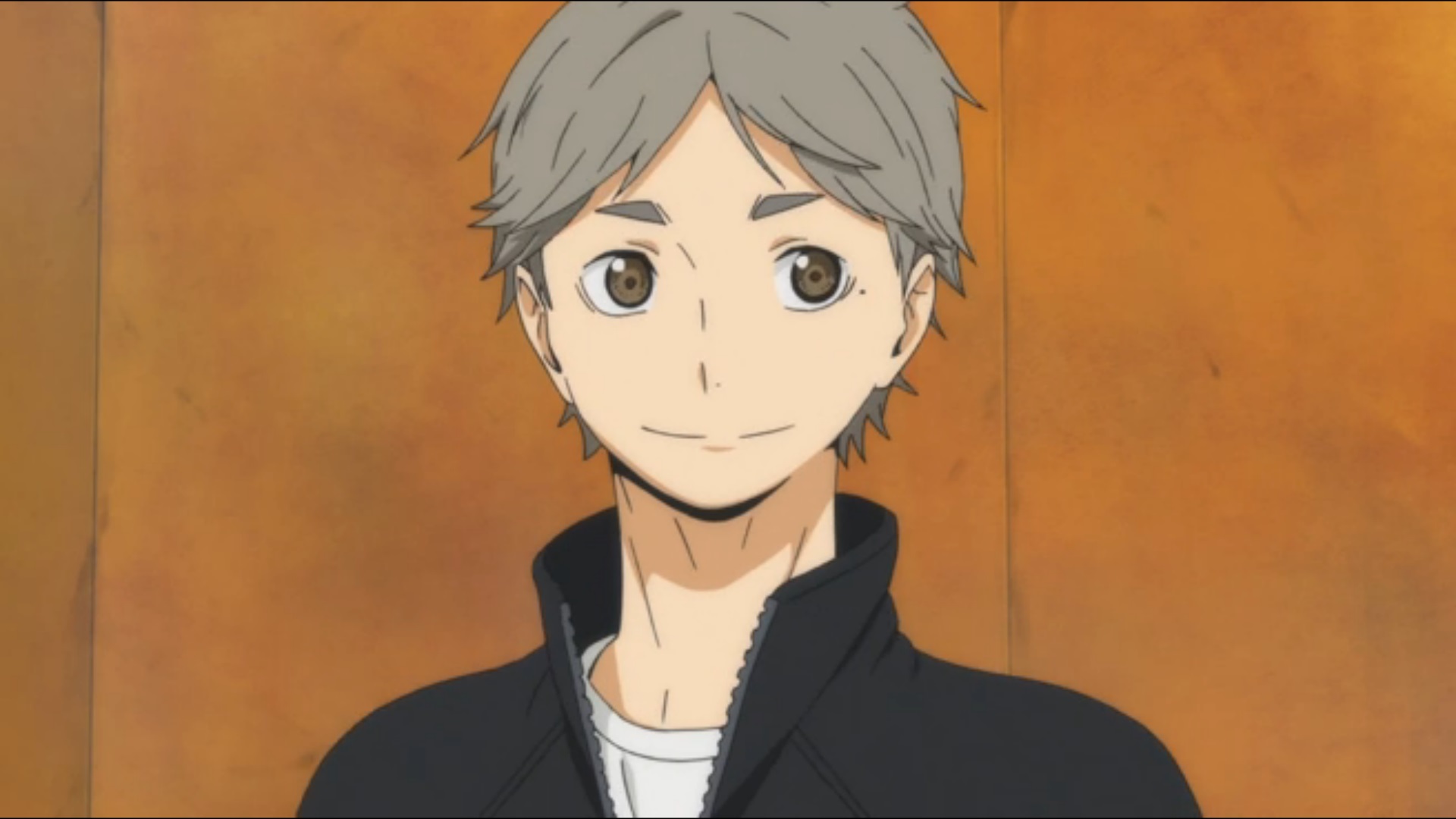 Sugawara Koushi, more commonly know as Suga, is a fictional character of the anime and manga series Haikyuu!!. He is a third years at Karasuno High and the vice-captain of the male volleyball club. He play as a setter and wear the jersey number 2.
---
If Daichi, that I cover last week, was papa Bear, Suga is mamma Bear. Suga have calm and gentle personality and act as support for the group.
Like Daichi is as a figure of big brother there to help to younger generation, he is always willing to help, like what he help Hinata with his receive.
He might not be a starting member, he lost his position to Kageyama, but he is still continued to practice as hard as before and he cheer up his teammates from the side