It can be a nice golden wheat color or a bright sunny yellow, blond hair character tend to stand out more from the other. When I did the anime challenge back in December, I had a lot of trouble choosing only two characters. I thought it would be easier now that I pick ten, but NOPE it is not easier.
Before starting that list, you can take a peek to the Day 11 of the 25 Days Anime Male Character Challenge by clicking here
---
Honorable Mention
Hazuki Nagisa (Free!)

---
10th Position
89th Alice (Are You Alice?)
Even if he is a dude, his name is Alice, he is the main character of the manga series Are You Alice (You can read my post on the manga here). Blond hair, blue eyes, I like him right away. Alice is an interesting character, mostly cause he don't fit in the story. Alice are supposed to be chosen by the White Rabbit, but the 89th Alice wasn't choose by him, plus unlike all the other Alice before him, he doesn't want to follow the rules of the little game. I really wish one day to see this series being adapted into an anime series, hoping the studio who would take on the job doesn't screw up.
9th Position
Jean Otus (ACCA 13-Territory Inspection Dept)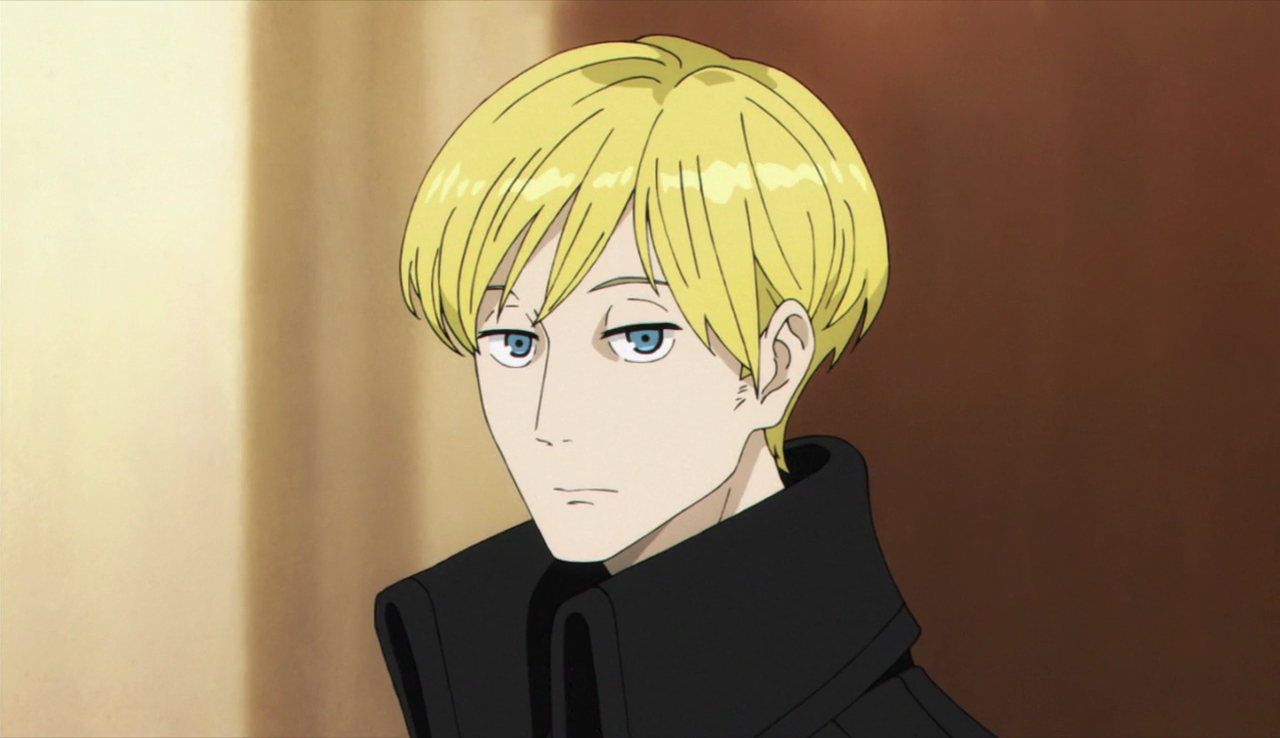 ACCA was a pleasant surprise from the Winter Season 2017 and Jean was the main character of the series. The guy is the second-in-command of the agency that assure the peace in the kingdom, but he is really laid-back, nothing seems to affect him. He might appear a bit bland at first with that "I don't care" attitude, but under that facade, he know what to do to make sure thing goes well.
8th Position
Doppo Kunikida (Bungou Stray Dog)
Kunikida is the serious guy, sometimes a bit too serious that's probably why Dazai can make up story without Kunikida realizing his partner make fun of him.
7th Position
Yuri Plisetsky (Yuri on Ice)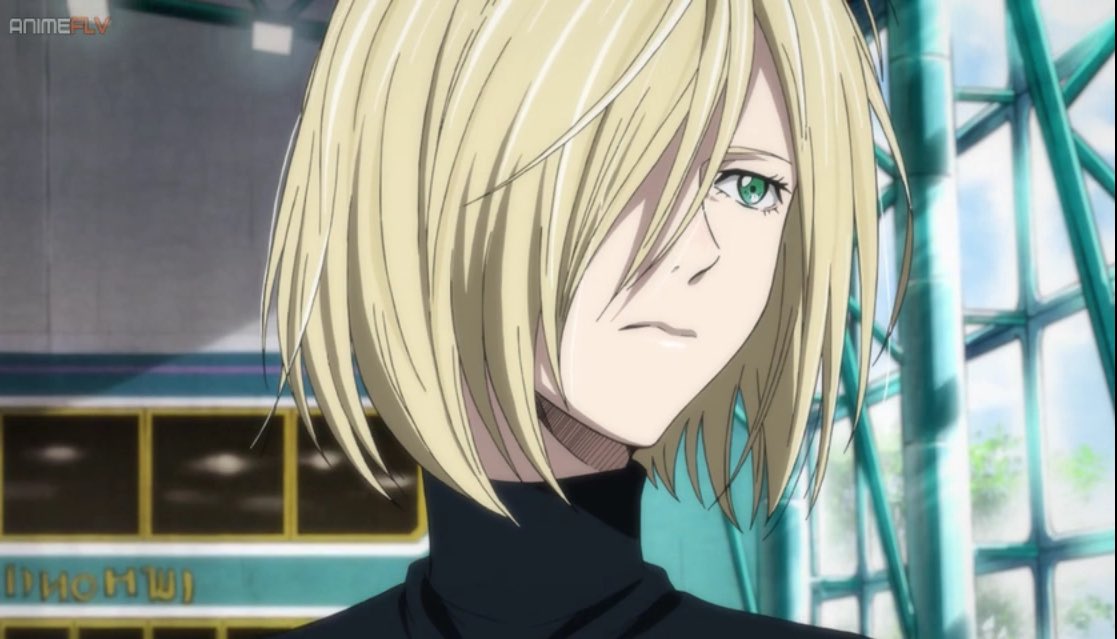 Blonde Russian Fairy with emerald eyes, he is grace and elegance on ice, but a spoiled brat out of the rink, but I still love seeing him change trough the series, his path might be really different from Yuuri, but it was as interesting.
6th Position
Worick Arcangelo (Gangsta.)
Sometimes ago I published a post on him, so I will no go on and on, I will just say that I really don't know how my opinion about it will change more the story will go now the mangaka resume the series.
5th Position
Armin Arlert (Attack on Titan)
He might appear weak as first, but his strength can't be found in his combat abilities, but in the strategic one. He is leveled headed and know what to do to achieve their plan. There is a reason why high rank in the scout, like Hange, ask him his opinion.
4th Position
Vash the Stampede (Trigun)
Goofy doughnut eater, he might appear like a total clown, like if have no clue about what he is doing, but the guy know what he is doing, he is doing his best to not kill anyone.
3rd Position
Edward Elric (Fullmetal Alchemist)
Ed is ed, little pipsqueak in the beginning of the series, who became more mature as the story was developing. At first he wasn't the type who will always thing before act, but more he got deeper, more he knew about the truth, he began to think about how to stop all that mess, how to stop the military. It wasn't only about him and his brother anymore, it was about everyone in the country.
2nd Position
Kise Ryouta (Kuroko no Basuke)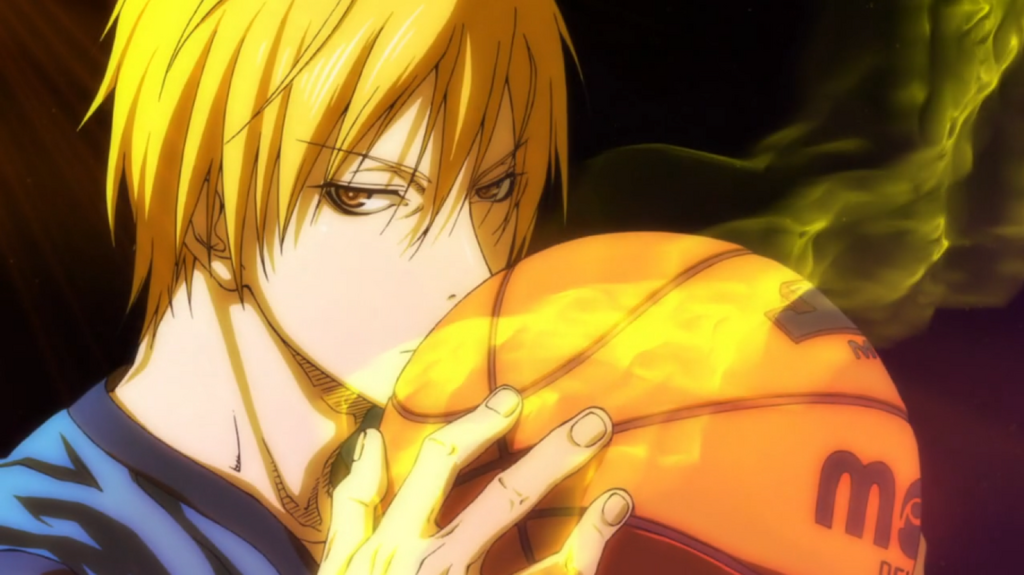 What kind of KnB fan I would be id I didn't include that cute little golden puppy on the list. But don't let you fool by his happy looking way to go, he is only like that around Kuroko. If he doesn't respect you, he can be really mean.
1st Position
Mikaela Hyakuya (Seraph of the End)
Beautiful blond vampire, who once had magnificent blue eyes. More the story goes, more I like him. The human Mika is the complete opposite of the vampire, I must say I would probably become like him if I had witness my "family" being killed before being myself turn into vampire, turn into a creature that a despite. The only thing that matter to him it's Yuu safety, he doesn't give a sit about the rest, the world could burn, if Yuu is save everything is okay.
---
This was my Top 10 list of anime male with blond hair, hope you enjoyed it, maybe I will do a black hair one next week…maybe. While you are waiting for the next list, you can share we me your favorite blond male character in the comment section below.
See you next time