Free! is a sport anime with a lot of fan service…a LOT, but I really don't mind, it's always interesting to watch a show with really good-looking boy half-naked.
---
Top 3 Favorite Character
Matsuoka Rin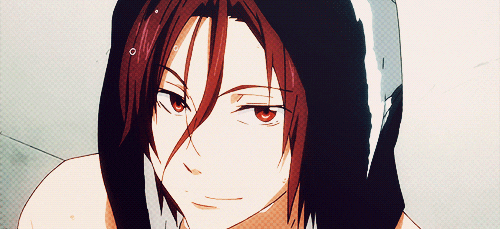 Rin is a cute little misunderstood shark
Nanase Harukato
That awkward little dolphin, I would left kid pool full of water everywhere just to see him get undress.
Tachibana Makoto
I still wondering why his is represented by a killer whale….the only thing that he have from a killer is his killer body and smile.
Character I Warm Up To
Yamazaki Sousuke
At first I hate him for the way he was with Haru, but after seeing him caring about Rin and Rin's career that much, I start to like him.
Most Annoying Character
Nitori Aiichirou
I just can't…I know the kid try but maybe he try to hard to please.
---
Favorite Club
Iwatobi Swim club
My favorite character is Rin, but for the club I must say I prefer Iwatobi chemistry over Samazuka.
Favorite Race
Iwatobi VS Samezuka last relay
I really tried to find the video for it, but I can't find it….sorry
This last race against Samezuka mean so much. Not only Iwatobi officially win, but Yamazaki was able to make a last relay with Rin.
---
Favorite Opening
Rage on by Oldcodex

Favorite Ending
Splash Free by Style Five